NOTE:
English is the usual language here on the purpose to increase sharing possibilities once it is an international language, however the information here is just about some specific brazilean stuff – the CEP, our USPC, so it was written in the native language.
Certa vez andei precisando criar massa de dados em vários bancos com o propósito de testar performance e funcionalidades de uma aplicação. Quando esbarrei com a necessidade de carregar as tabelas de dados de CEP, naveguei a Internet por um longo período, encontrando todo tipo de informação menos o que eu realmente precisava – a base de dados do CEP.
Uma nota de indignação geral foi comum na maioria dos sítios(sites), reclamando o direito de obter-se o material de domínio público.
Afinal, o CEP até 2000, ainda era cedido sem restrições, posteriormente perdendo tal característica quando alterou o nome para DNE – Diretório Nacional de Endereços, segundo informação encontrada em http://www.vextenso.com.br/blog/55/banco-de-dados-com-os-ceps-do-brasil-retrocesso.html
Finalmente, em uma segunda tentativa inconformada, encontrei a informação necessária em http://republicavirtual.com.br/cep/index.php.
Eu gostaria de agradecer o gesto do colega e o ótimo trabalho, tomando a liberdade de multiplicar tal gesto dispondo alternativas para PostgreSQL e MySQL.
Este post é uma cópia daquele no meu site no blogger já que o arquivo colocado na nuvem sempre acabava deletado terminando com a galera enviando email e pedindo o arquivo.
Trata-se de uma versão compilada em 2000, perfeitamente utilizável em bancos de dados durante o desenvolvimento de aplicações, porém não é própria para banco de dados de produção, nem tão pouco para fins comerciais.
Download CEP para PostgreSQL:
cep_pg_sql
Download CEP para MySQL:
cep_mysql_sql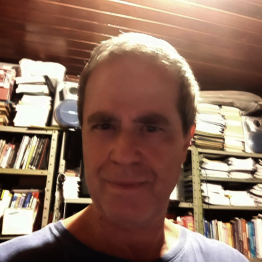 Brazilian system analyst graduated by UNESA (University Estácio de Sá – Rio de Janeiro). Geek by heart.